As a megadiverse country, Colombia is a place that has it all: from tropical rainforests and vast deserts to beautiful beaches, gorgeous countryside scenery and wild plains. 
If you'd like to try everything this country has to offer, scroll down and discover 10 unique Colombian experiences. 
1. Go whale watching 
Every year between July and November, the Pacific Coast of Colombia welcomes thousands of humpback whales arriving from the cold waters of Antarctica. These mammals travel over 8,000 km to the warm waters of Colombia to mate and give birth to their young. It's one of the longest migratory journeys of any mammal on Earth and definitively a once-in-a-lifetime experience for anyone visiting the country. 
2. Sleep on a hammock under a million stars 
You haven't seen the stars until you've seen them from the desert. This is why you should visit La Guajira desert, one of Colombia's remotest corners.
Say hello to pink flamingos while you walk on beautiful sand dunes and enjoy spectacular views of the sea meeting the desert. At night, let a hammock rock you to your best sleep under a million stars. 
3. Tour a coffee farm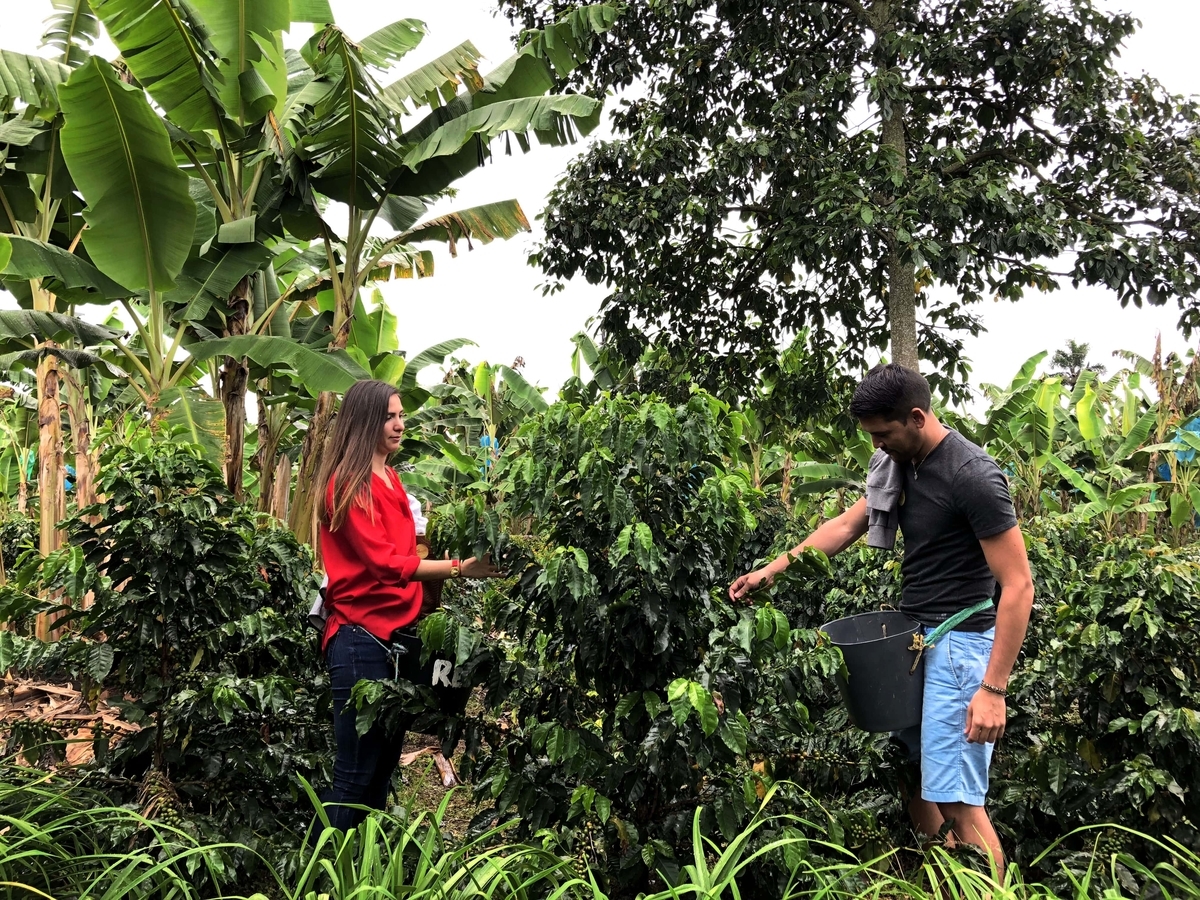 Head to The Coffee Zone in the Quindío Department. Visit 'La Recuca Coffee Farm' and learn everything about the coffee production process from the moment the seed is planted until it reaches your morning cup. Here, you'll have the opportunity to participate in the harvesting of the cherries and enjoy a world-class cup of coffee. 
4. Walk beside the world's tallest palm trees 
Head to The Cocora Valley in Colombia's Coffee Zone. This place is home to Colombia's national tree and the tallest palm trees in the World - the Wax Palm. Go hikking through the mountains, enjoy endless views of beautiful countryside scenery and stand next to these giant trees. 
5. Swim in a liquid rainbow 
The liquid rainbow is the Caño Cristales River, also known as the river of five colors. This unique river is located in the Serranía de la Macarena National Park. Diverse plants and green mosses grow on the river's rocks, creating incredibly colorful flowing waterfalls and natural pools for swimming.  
6. Bathe in Mud 
Being covered in mud is not something you get to experience every day, but if you feel like getting a natural spa treatment, head to 'Volcán de Lodo El Totumo' or 'Totumo Mud Volcano', just outside the city of Cartagena. It's not a real lava volcano mouth, but rather a pot full of warmth mud with minerals that are said to help rejuvenate the skin. 
7. Visit the pink sea
Just outside the city of Cartagena in the small town of Galerazamba, you'll find the pink sea. The sea is actually a salt mine called 'El Salar de Galerazamba' and the bright pink is the result of colorful salt-lovers microbes creating pigmented protein to absorb the sun's energy. 
8. Dive in the world's third longest coral reef 
Head to the laid-back Caribbean Island of Providencia. This mountainous paradise is home to beautiful turquoise waters, gorgeous golden-sand beaches, super friendly locals and the world's third longest coral reef. Say hello to reef sharks, stingrays, turtles, corals and many fishes while diving along the reef. 
9. Climb the stairs of 'El Peñol'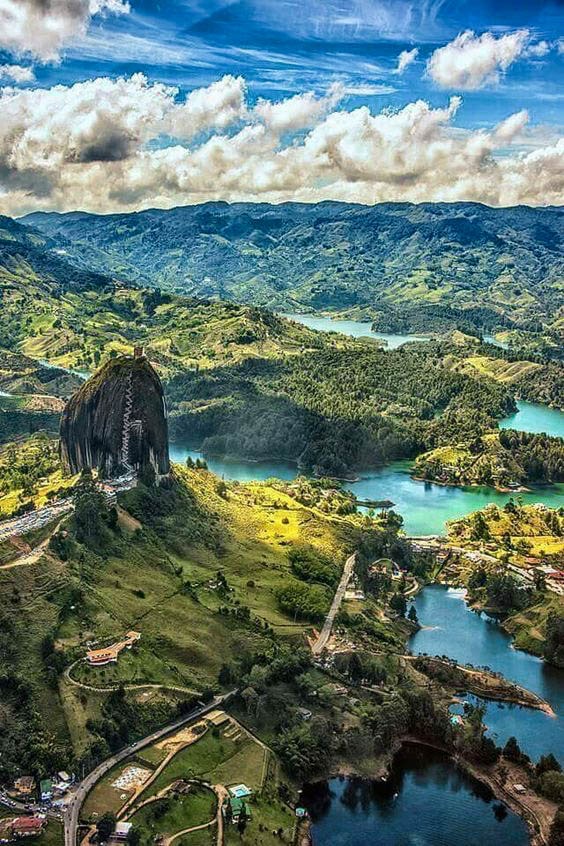 Just outside the city of Medellín in the picturesque town of Guatapé, you'll find 'La Piedra del Peñol'. The Peñol Rock was once a sacred monument for the Tahamies Indians, but today it is a major tourist attraction. Grab a comfortable pair of shoes and prepare yourself to climb 740 steps to get to the top. The views you'll take in are simply gorgeous. 
10. Visit 'La Cueva del Esplendor'
Located close to the beautiful town of Jardín in the Antioquia Department, you'll find the Cave of Splendor. It is a unique cave located under a flowing river. This cave has a hole on its roof through which water flows in creating a unique and beautiful waterfall. You can either hike your way to the cave or take a horse ride. 
¡Viva Colombia!