If you're looking for the ideal place to spend a romantic holiday with your significant other, Colombia is perhaps one of the best countries to do so. From small towns and beautiful beaches to cosmopolitan cities and stunning nature, Colombia is a country ready to fulfill your dream idea of romance. 
Here's a list of the most romantic holiday destinations in Colombia. 
1. Cartagena 
The colonial city of Cartagena has been attracting couples looking for a romantic getaway for decades. It is known by many as the most beautiful city in the Colombian Caribbean Coast, and with good reason. Wandering with your partner on the charming and picturesque streets in the Old Town of Cartagena before taking a horse-drawn carriage around the Walled City and sipping cocktails at sunset, is a once-in-a-lifetime romantic experience in Colombia.  
2. Barichara 
Famously known as the prettiest town in Colombia, the town of Barichara has all you need for an ideal romantic weekend getaway. From its colonial architecture and white facade houses with wooden windows to its cobblestone streets, churches and delighful little restaurants and cafés, Barichara is the ideal place for lovers looking for some peace and quiet. 
3. Tayrona National Park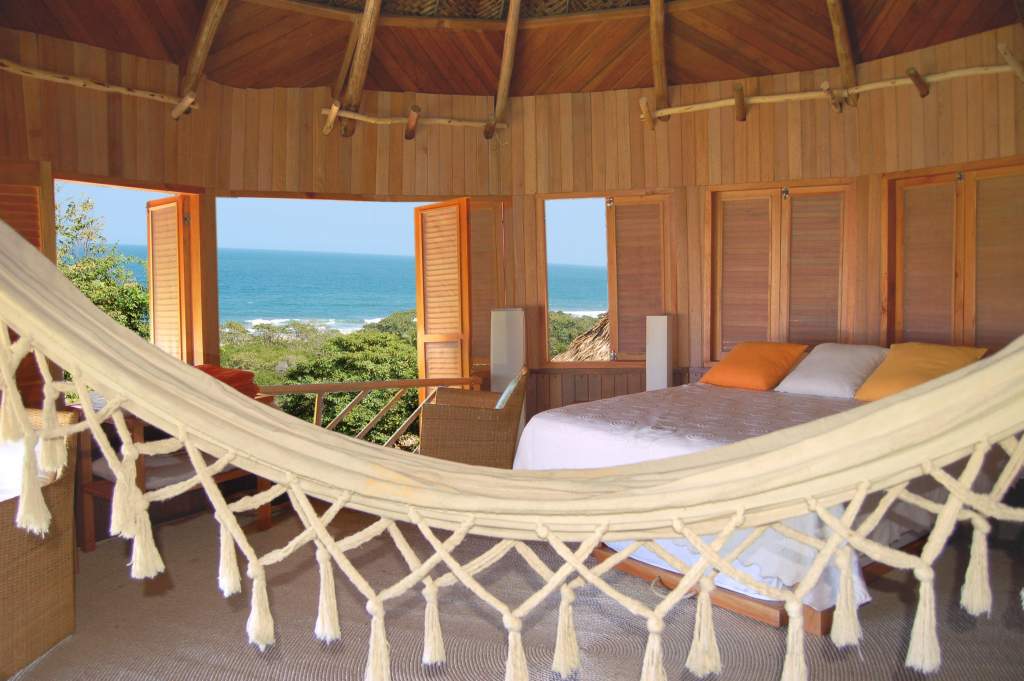 If your definition of a romantic holiday destination involves being in the wilds of nature and surrounded by beach after stunning beach, then the Tayrona National Natural Park is the ideal place for you to spend time with your significant other. 
The 'Ecohabs' accommodation are exclusive bungalows located on a hill overlooking the beautiful Cañaveral beach in the Tayrona National Park. These huts are the ideal accommodation to enjoy a peaceful, romantic and unforgettable holiday amidst nature at its finest. 
4. Villa de Leyva
Villa de Leyva is a delightful little town with buildings reflecting the Spanish Colonial architecture and the biggest rival to the town of Barichara in the fight over the title of 'the prettiest town in Colombia'. 
This town is known for its whitewashed facades, cobbled alleys and the Plaza Mayor - one of the largest in South America. With plenty of boutique hotels, amazing restaurants and surrounding tourist attractions, Villa de Leyva is easily one of the top romantic holiday destinations in Colombia. 
5. Providencia 
Isla de Providencia is a paradisaical Caribbean island surrounded by the sea of the seven colors. It is a wonderfully remote island with breathtaking scenery, beautiful turquoise waters, gorgeous golden-sand beaches and top-class hotels and restaurants.
The island of Providencia is the ideal place for couples seeking an authentic island vibe, stunning sunsets and a romantic getaway in Colombia. 
6. Isla Mucura
If you're looking for a tropical paradise to spend quality time with your significant other, then Isla Mucura is the place for you. This island is part of the San Bernardo Archipelago and the ideal destination to enjoy walks along beautiful white sand beaches and go snorkelling through shoals of tropical fish just a few meters away from the shore. 
The endless expanse of tourquoise waters, the hot weather and the opportunity of going swimming with bio-luminescent plankton in the neighbor island of Tintipan, makes of this Caribbean paraside a perfect romantic holiday destination in Colombia. 
¡Viva Colombia!